Private practice Dr. Strunz
Let's talk about:
Performance diagnostics and performance enhancement
natural anti-aging
latest blood tuningeffective pension strategies
efficient fat burning
I would like to give my predominantly English speaking readers access to the daily news of "my" highly esteemed molecular physician Dr. Strunz from Roth/Germany.
For this reason, I am translating the daily post of 01.01.2020 and make it available here on my pad. I hope that many people in the English-speaking world can learn from the possibilities and experiences to make their life healthy.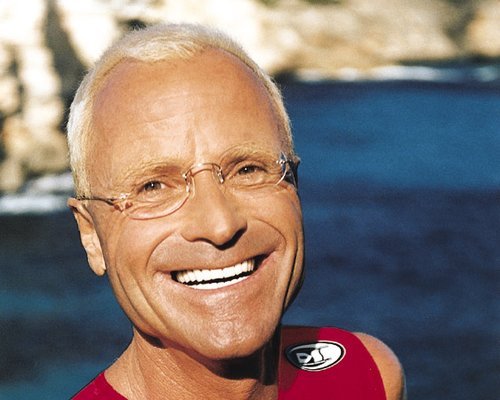 Education – scientific career
Ulrich Theodor Strunz was born on 21 November 1943 in Görlitz. He is married to Petra Strunz and has 2 children aged 27 and 29.
After graduating from the Humanistic High School in Erlangen with an average grade of 1.0 he studied physics with the Bavarian High Gifted Scholarship from 1962 to 1969 and wrote his diploma thesis on "Gamma-Spectroscopy in the High Energy Range". He completed his medical studies in Erlangen from 1964 to 1971 as a scholarship holder of the Deutsche Studienstiftung.
As a scientific assistant at the Medical University Hospital Erlangen (Director: Univ.-Prof. Dr. L. Demling) he received his doctorate in 1975 with the topic "13-nle-motilin: Impact analysis on the gastrointestinal tract of rabbits, guinea pigs, rats and humans" to become a doctor of medicine magna cum laude.
From 1975 to 1976, Dr. med. Ulrich Strunz was a research fellow at the University of Los Angeles (USA) and worked in the department of Prof. Dr. med. M. Grossmann in the field of gastrointestinal hormones.
Dr. Strunz – Publications
From 1975 to 1980 he published 29 original papers and 46 abstracts in renowned international journals (for listing) such as American Journal of Physiology, Gastroenterology, Life Science, Drug Research, Gut Hormones, Gut, Clinical Research, Acta Hepato-Gastroenterol, Acta Endocrinol, Proc Soc Exp Biol Med, Scand J Gastroent etc. He pre-published his habilitation thesis "On the regulation of gastric emptying" in 1978 in the American Journal of Physiology. Since Dr. med. Ulrich Strunz established his own practice in 1980, he did not complete the habilitation procedure.
Specialist recognition: Internal Medicine 1978, additional title Gastroenterology 1980.
From 1980 to 2001 he worked as an internist and gastroenterologist in his practice.
The practice included:
his own large laboratory, at the same time a laboratory for the county
ECG, ergometry, lung function
Ultrasound, echocardiography
Gastroscopy, rectoscopy, colonoscopy
Complete X-ray diagnostics
Today, he runs a private medical practice as an internist and gastroenterologist with a focus on performance diagnostics including spiroergometry, lactate and hormone diagnostics.
Dr. Strunz – Publications
Since 1989, Dr. Strunz has been coaching competitive athletes and has held about 150 lectures and seminars annually in German-speaking countries. Since 1999 he has written over 50 books. Total circulation over 10 million copies, now translated into 16 languages. His main work on preventive medicine ("Das Erfolgsprogramm") has been distributed 100,000 times to members by the statutory health insurance company.
Since 1989, Dr. med. Ulrich Strunz has been engaged in endurance sports: Marathon (2:49), 19 Ironman Triathlon (10:10), 2 Ultraman Hawaii (27:25), 4 Swiss Alpine Marathon (7:31), 2 times 100 km Biel (8:47) and 1000 km cycling Texas (38:31).